The journey of renowned artist Dr. Anup Kumar Chand from a small village of coastal Odisha to the National Capital Region is full of learning, challenges and achievements. In his long list of awards, one more has recently been added – The State Award by Odisha Lalit Kala Akademi.
His transition from traditional jhoties, murujas and clay idols at his home in the village of Bhograi to higher realms of paintings has taken many years. Dr. Chand, who completed a Ph.D. on the topic Folk Paintings of Coastal Orissa and is an art teacher at Vidya Bharati School in Ghaziabad, inspired an entire younger generation.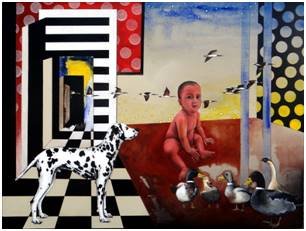 "My canvas has been home to my thoughts, narratives, imaginations, fantasies and realities that are happening around me," said Dr. Chand.
"I have always tried to maintain a creative individualism in my paintings. Colour palettes in my creations are often vibrant, but the effect translates into something soothing to the eyes."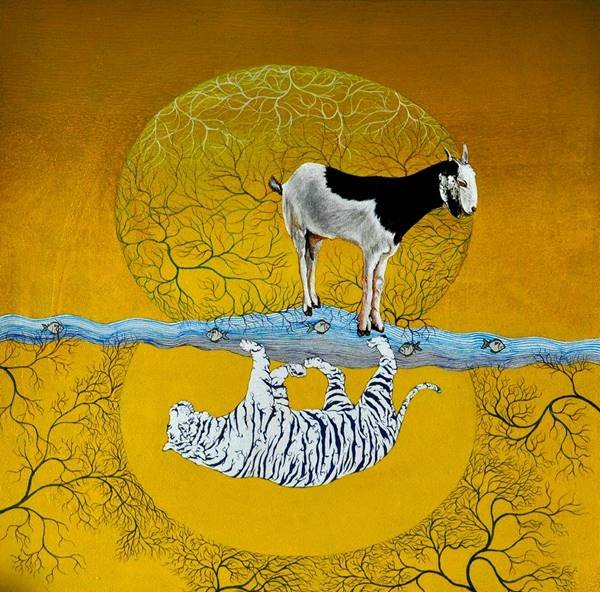 The folk paintings (alpana) of the Odisha region provoked Dr. Chand at a very young age. He used to draw those diagrams on floors and walls with rice paste on special occasions.
His mother was his first teacher, who taught him drawing, told stories full of morals and sung folk songs that generated his interest towards art and culture. Dr. Chand has researched folk and traditional art forms from the coastal Odisha region.
He has been felicitated by Mr. Nitish Kumar, chief minister of Bihar, for contributing to art work at Bapu Sabhagar, Samrat Ashoka Conventional center, in Patna.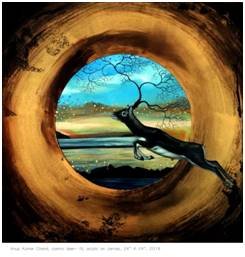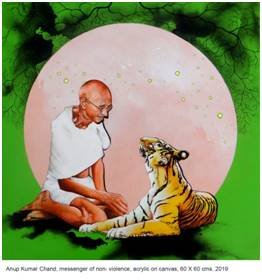 He has received an All India Award from Kurukshetra University, Haryana, and another national award from the South Central Zone Cultural Center, Nagpur. He was a Jury Member for the Rajasthan State Young Artist Exhibition, organized by Rajasthan Lalit Kala Akademy. Dr Chand has also written a book titled "Chhattisgarh Ki Samkalin Kala" in Hindi.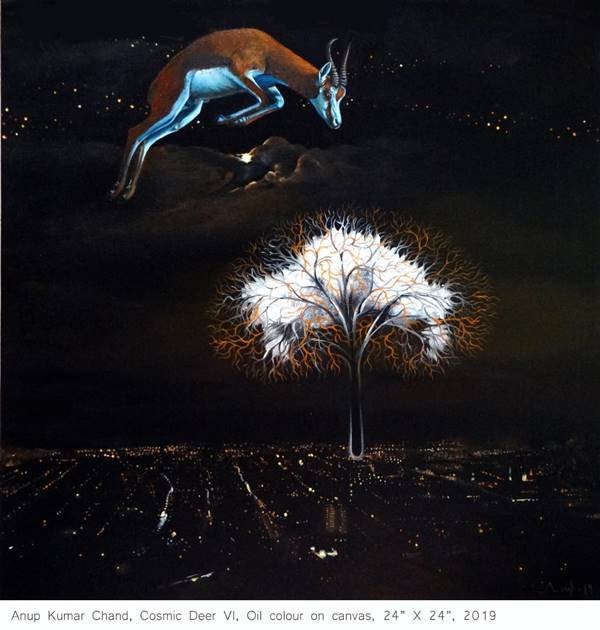 Dr. Chand has showcased his work at various solo exhibitions, including "Rasa Vaisa" at Jehangir Art Gallery, Mumbai; Orissa Modern Art Gallery, Bhubaneswar; and Triveni Art Gallery, New Delhi. His other exhibitions include Time Talk, organized by Odisha Modern Art Gallery on the occasion of the World Artists Day; Our Gandhi at Gandhi Sangrahalaya, Patna; Four Dimensions, Nehru Art Gallery, Nehru Center, Mumbai; and "Indian Art – Up and Emerging" at ICC Kuala Lumpur, Malaysia.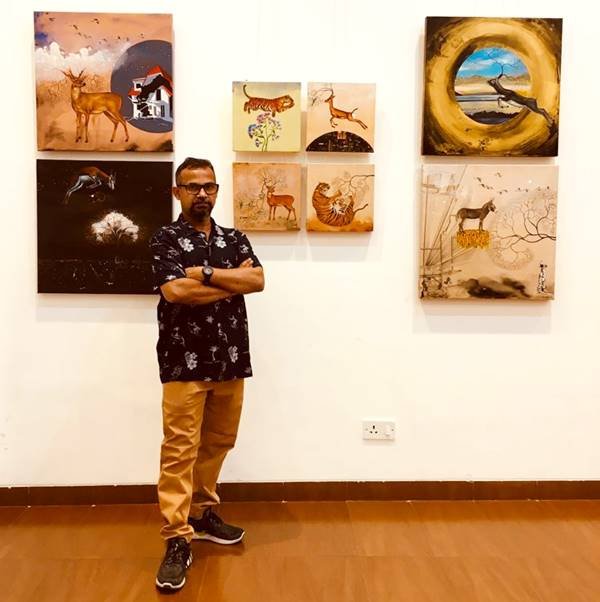 His paintings can be seen at The Ravi Shankar Center, New Delhi; Chandigarh Lalit Kala Academy; Old Secretariat, Patna; Department of Culture, Govt of Uttarakhand; The administrative House, Kavarati, Lakshadeep; Odisha Mining Corporation; Governor House, Bihar; Bihar Museum, Patna; Hotel Radisson Blue, Udaipur, Rajasthan; Tata Steel Ltd, Jamshedpur; Governor House, Raipur, Chhattisgarh; and HUDCO, New Delhi.
"My canvas always refers to an identity," Dr. Chand said. "My figures are flexible having movements of their own."