In a significant development, the Minister of Education, Shri Pradhan, engaged in a fruitful interaction with Principals of all 105 Central Board of Secondary Education (CBSE)-affiliated schools operating in the United Arab Emirates (UAE) on November 2, 2023. During the meeting, it was revealed that all of these educational institutions are fully aligned with the vision of the National Education Policy (NEP) 2020 and are actively implementing it on the ground.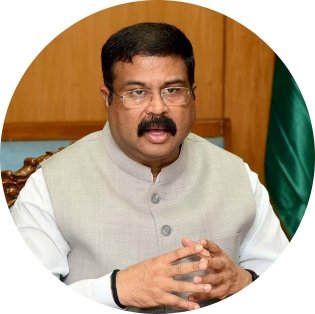 The Union Minister for Education, Skill Development and Entrepreneurship, Shri Dharmendra Pradhan at an event to mark the kickstart the public consultations for National Credit Framework under NEP, in New Delhi on October 19, 2022.
Of the 5-lakh Indian students studying in CBSE-affiliated Indian schools in the Gulf Cooperation Council (GCC), more than 2.50 lakh students are there in the UAE, he added. Shri Pradhan shared that in the wake of the long-pending demand for these schools, CBSE India has decided to open a regional office in Dubai for better administration and for the benefit of the Indian diaspora.
Shri Pradhan highlighted great insights on ways in which Indian schools abroad can integrate global best practices to cater to the needs of our students and teachers. He emphasized the role of the academic community and the Indian diaspora as permanent ambassadors of India's culture, values, and knowledge systems.
This strategic move aims to facilitate better management and to cater to the educational needs of the Indian diaspora in the region. These schools not only impart academic excellence but also instill a deep sense of Indian culture and values, making them essential institutions for the Indian community abroad. Shri Pradhan expressed his confidence that going forward, education will continue to be a key pillar of friendship between India and the Indian diaspora. CBSE-affiliated schools in the UAE and across the world will play a pivotal role in cementing this cherished bond.