By Dr. Arun Prakash
One of the greatest perks of working in a school is having access to an abundance of books. School libraries cater to a wide range of readers, and new books of all genres are regularly added to their collections. It is a privilege to be associated with such institutions. Amrita Pritam once shared with me that if she were not a writer, she would have loved to be a gardener or librarian, where one is surrounded by the beauty of nature and the richness of intellect. This sentiment resonates with me.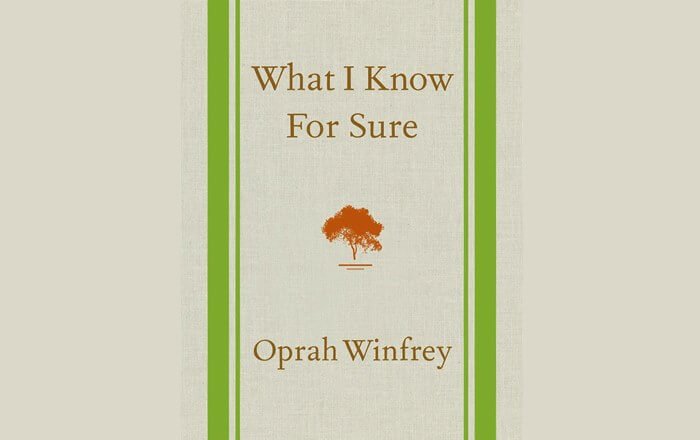 Growing up, I had the privilege of meeting literary giants such as Sumitra Nandan Pant, Mahadevi Verma, Harivansh Rai Bachchan, Raghupati Sahai Firaq, Dharma Veer Bharati, Upendra Nath Ashq, and Ila Chandra Joshi, among the biggest names in Hindi literature. Reading good books allows me to engage with the ideas and perspectives of great thinkers from throughout history. I can learn from their experiences and insights and gain a deeper understanding of the world around us. For those who are hooked on reading, growth never stops.
"Midland Book Shop" at South Extension Part I market in New Delhi has been my favourite place to fetch good books for many decades. Recently, I stumbled upon a cute book of 228 pages, "What I Know For Sure" by Oprah Winfrey. Widely regarded as "One of the most influential and powerful women in the world," Oprah has always fascinated me with her dedication, determination, perseverance, and commitment to reaching unparalleled heights. What impresses me most is that Oprah lives life in full–in her shows, in her writing, in her speeches, everywhere. One gets the feeling that she is totally involved and enjoying every moment.
A quote from the book on the back page caught my attention, "I know for sure: Your journey begins with a choice to get up, step out, and live fully." Intrigued, I bought the book and found it to be a collection of essays written by Oprah Winfrey that share her life experiences, insights, and lessons learned over the years. The book is structured around themes such as gratitude, resilience, mindfulness, and spirituality.
As René Descartes said, "The reading of all good books is like conversation with the finest minds of past centuries." And when I go through the pages of this beautiful book, I feel the secrets that made an ordinary girl into the Oprah Winfrey in front of me. "One of the strengths of the book is Oprah's ability to share personal anecdotes and stories that illustrate the key points she is making. This makes the book relatable and engaging, as readers can see themselves in the situations Oprah describes and learn from her experiences," says Julia Smith, a writer, blogger, and author of the book "Be Your Own Guru: Find the Light Hidden Inside You."
Oprah says, "I decided that no matter what job I ever did, I wanted that same feeling I got when I first started in radio- the feeling of I love this so much, even if you did not pay me, I'd show up every day, on time and happy to be there. I recognized then what I know for sure: If you can get paid for doing what you love, every paycheck is a bonus." She further adds, "Give yourself the bonus of a lifetime: Pursue your passion. Discover what you love. Then do it…"
Read it, enjoy it, and learn life lessons from it – this is a book worth exploring!