Registrations for India's first-ever online championship for students to showcase their talents and  skills have started. JuniorSkills, a first of its kind skill championship by the National Skill Development Corporation (NSDC), in partnership with the Central Board of Secondary Education (CBSE), is an incredible opportunity for students from standard VI to XII to explore and exhibit their passion for a particular skill and receive the appropriate technical and vocational education training (TVET) to harness this passion.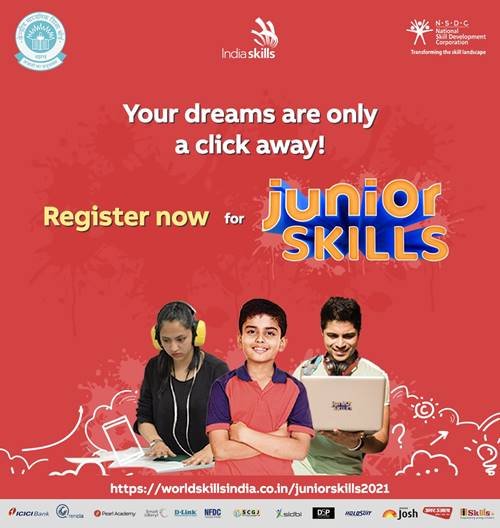 The championship aims at giving students practical insight into established and emergent skill categories, and access to industry experts who will guide them throughout JuniorSkills. The process and interactions with experts are also designed to help students make informed career choices.
JuniorSkills 2021 is a platform that emphasises practical learning and encourages students to showcase their talent and gives them the opportunity to be groomed by industry experts in order to be recognised and rewarded for their abilities on a national scale.

Register here for the competition.