Famous author Kahlil Gibran once wrote: "You may give them your love but not your thoughts, For they have their own thoughts. You may house their bodies but not their souls, For their souls dwell in the house of tomorrow, which you cannot visit, not even in your dreams."
 And to raise children for "the house of tomorrow," where we cannot reach even in our dreams, is a big challenge. The new book titled "Secrets to Raising a Smarter Child" by Dr. Dheeraj Mehrotra (published by Notion Press) deals with parenting secrets in crisp and actionable capsules to help parents in raising their kids in a smarter way. When he says that "Become a role model: If you want your kids to be good, you should be a good person yourself," he is not saying anything new, but bringing the collective wisdom of humanity about parenting at one place. 
A short book of 46 pages, available in the eBook format as well, has 200 secrets to use in daily life while dealing with children as parents. His secrets cover all the aspects of parenting, right from the pregnancy to the future of children. In today's busy life, everyone needs to be precise and come to the point. Here comes this book as a handy tool.  All the secrets are in one or two lines, with time-tested practices.
Some of the beautiful secrets brought to you are:
Secret # 93: Become a great cook: Children are very choosy about what they eat … Learn cooking and always try new dishes.
Secret # 115: Make him feel special: Your child is very special to you, however, does your child know this? You have to make your child feel special each time and every time!
Secret # 136:  Never push too far: Have high expectations. Expect your child to do great things, tell him to aim high, however, never push him too far.
Amazon Link:  https://www.amazon.in/Secrets-Raising-Smarter-Dheeraj-Mehrotra/dp/B09RWZ1N9Z
Price: Paperback Rs. 190, Kindle edition Rs. 193.95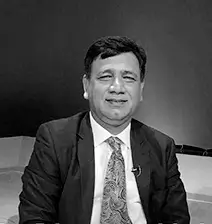 Dheeraj Mehrotra, MS, M. Phil, Ph. D (Education Management), is an educational innovator and author. He has written more than 45 books on Computer Science for CBSE and CISCE curriculum, and over 60 books on the educational excellence and Six Sigma.
The President of India presented him the National Teachers Award in 2006 and the Ministry of Science and Technology of the Uttar Pradesh government honoured him with the state's Best Science Teacher Award.
He has been recognized by the LIMCA Book of Records and INDIA book of Records for developing the maximum number of Educational Applications for the Google Play Store in India.
Dr. Mehrotra is presently working as the principal of Kunwar's Global School, Lucknow, India. He has conducted more than 1,000 workshops globally. He is an active TEDx speaker and a CBSE Master Trainer representing the Centre of Excellence, CBSE, for varied teacher training programmes.
 He has trained about 8,000 teachers across the world on Classroom Management, NLP, Quality Management and Six Sigma in Academics.