In the realm of educational institutions, there exist a few luminaries that shine brighter than the rest, and among these, Bright Riders School (BRS) in Abu Dhabi, UAE, stands as an exemplar of innovation and excellence in the field of education. Under the dedicated leadership of Principal Dr. Rishikesh Padegaonkar, this institution has consistently ranked as one of the best schools in the region, and its track record of achievements and innovative practices has garnered international acclaim.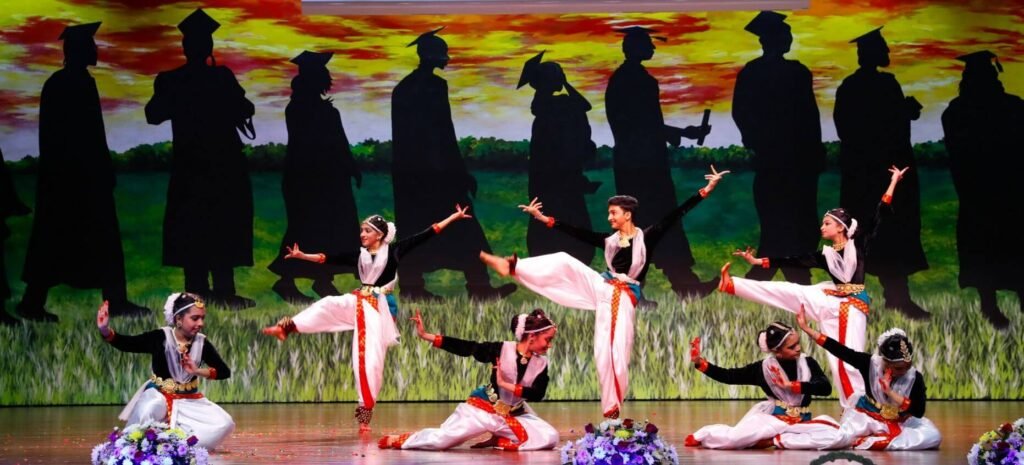 A Vision of Excellence:  At the heart of Bright Riders School lies a profound vision and mission that guides its educational endeavors. The school's vision is to nurture the youth into fully-fledged personalities of the future by drawing out the best in them through various forms of learning support. This vision is closely aligned with their mission, which emphasizes collaboration among staff, parents, and the school board to encourage each student in all aspects of learning. The holistic approach of BRS focuses not only on academic excellence but also on nurturing students' aesthetic, moral, and social values, along with their intellectual and physical capacities.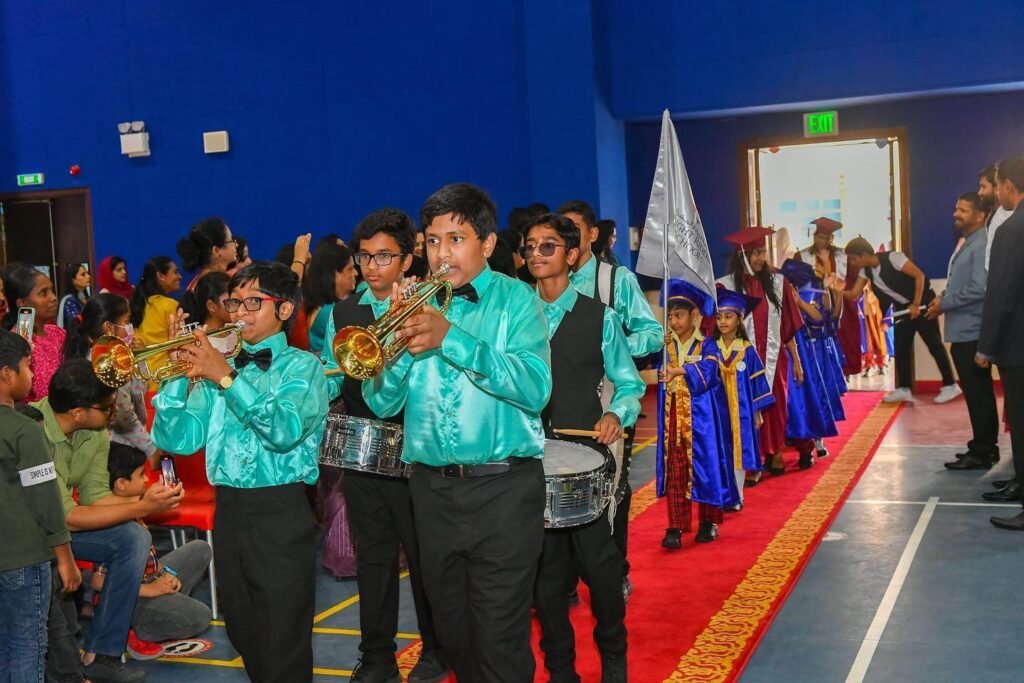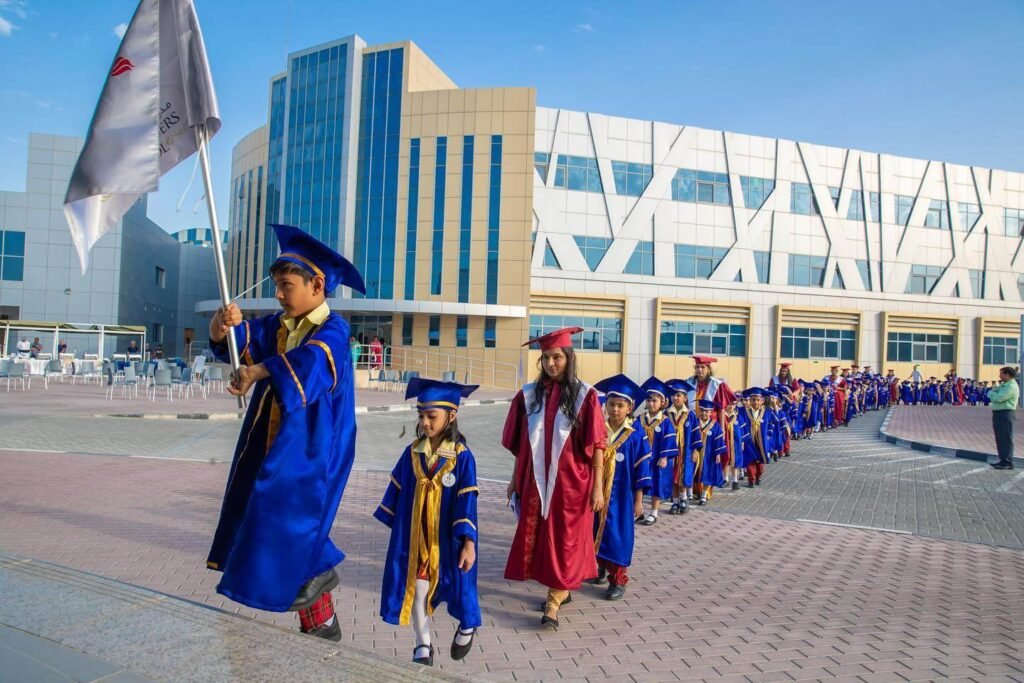 Teaching & Learning Principles:  BRS's commitment to providing a positive and professional learning environment is reflected in its teaching and learning principles. These principles include:
Ensuring students learn in safe and respectful environments.
Providing a high-standard academic program that meets the expectations of students, parents, and governing bodies.
Utilizing differentiated teaching strategies to address varying student abilities.
Ensuring whole-school alignment of pedagogy for consistency.
Recognizing parents and the community as important partners in broadening learning opportunities.
Offering a world-class education experience that is innovative and challenging.
Fostering positive social and cultural values and developing leadership skills in students.
Providing positive adult role models and encouraging a love for learning.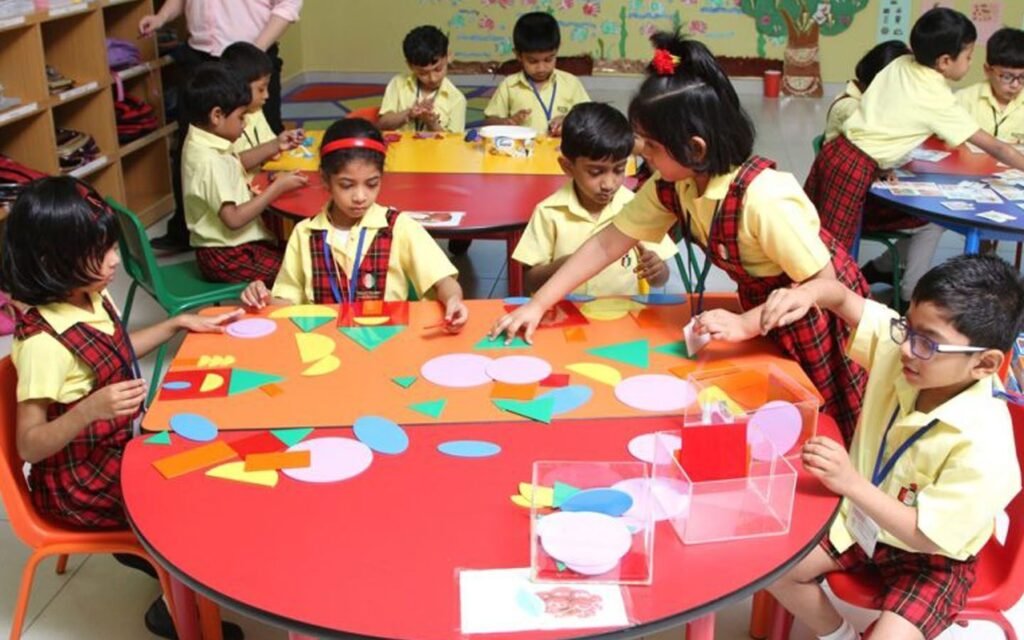 A Digital Leap: Smart Class and Campus Application: One of the hallmarks of Bright Riders School is its embrace of technology to enhance the learning experience. The school follows a digital approach to teaching through its smart classrooms. These classrooms are equipped with technological resources that enable teachers to access internet-based and school-specific content, making learning more engaging and effective for students. The integration of technology in classrooms has not only increased students' interest in studies but also made complex topics easier to understand. 
Additionally, the school offers a digital campus solution that includes a portal for students and parents. This portal provides a wealth of information, including attendance records, report cards, teacher lists, and more. It facilitates communication between parents and teachers, making it easier for them to stay engaged in their children's education. Furthermore, the Learning Management System (LMS) and Content Management System (CMS) enable the sharing of study materials, videos, and resources, enriching the learning experience.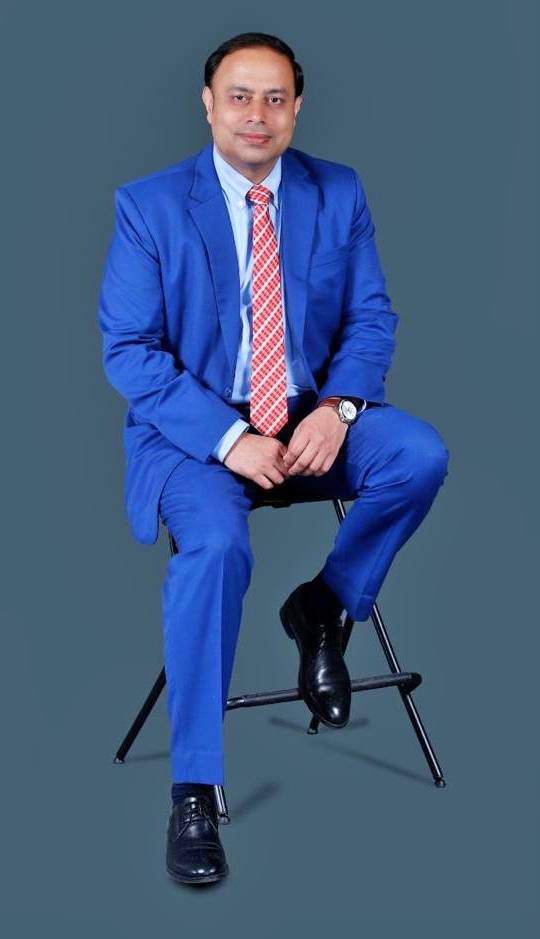 Dr. Rishikesh Padegaonkar, the Principal and Educational Cluster Head at Bright Riders School in Abu Dhabi, boasts an impressive career spanning over two decades. With key roles in renowned educational institutions across different countries, Dr. Padegaonkar has exhibited exceptional leadership and a profound commitment to education. Notably, he has steered Bright Riders School to rapid success, earning it recognition as one of Abu Dhabi's premier institutions in just few years. Dr. Padegaonkar's dedication to innovative teaching methods, academic excellence, and a myriad of accolades, including "Educationist of the Year" in 2019, solidify his position as an influential figure in the realm of education.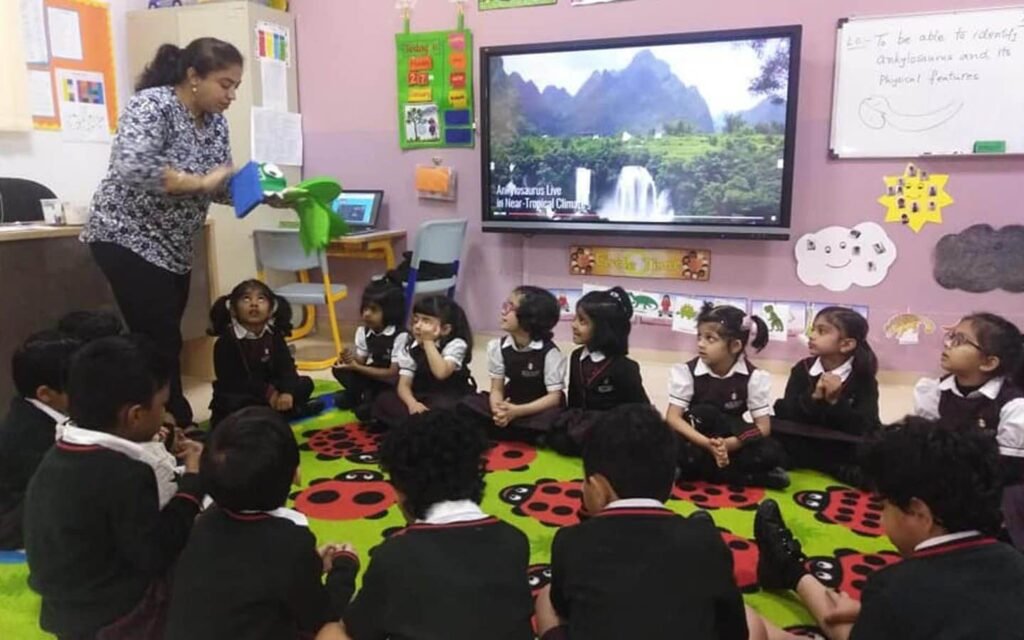 Laboratories for Hands-On Learning: Bright Riders School recognizes the importance of hands-on learning in science subjects. The school boasts state-of-the-art laboratories for chemistry, physics, and biology. These laboratories are equipped with the latest materials, apparatus, and chemicals, allowing students to engage in practical experiments and develop problem-solving skills. The preparation room ensures that chemicals and solutions are readily available for experiments. The hands-on learning experiences in these labs prepare students for academic and professional courses while fostering scientific literacy.
Empowering through Technology: Computer Lab:  A well-equipped computer laboratory is another testament to BRS's commitment to technology-driven education. With modern computers, applications for various tasks, wall-mounted projectors for demonstrations, and printers for student use, the computer lab supports a wide range of digital learning experiences. This technological integration prepares students for the digital age and equips them with essential skills for the future.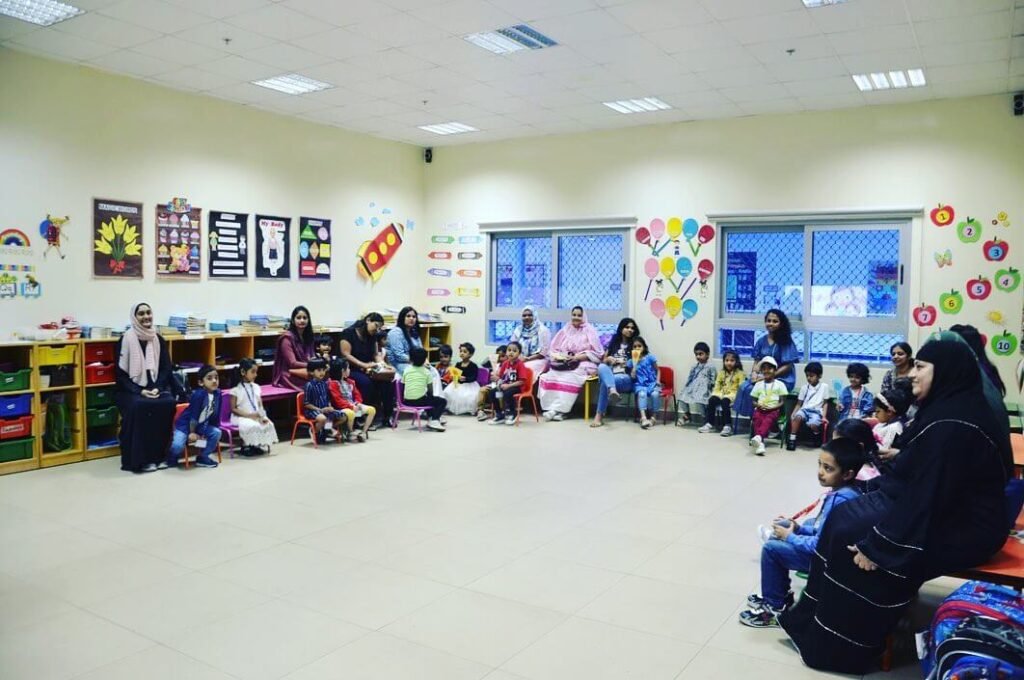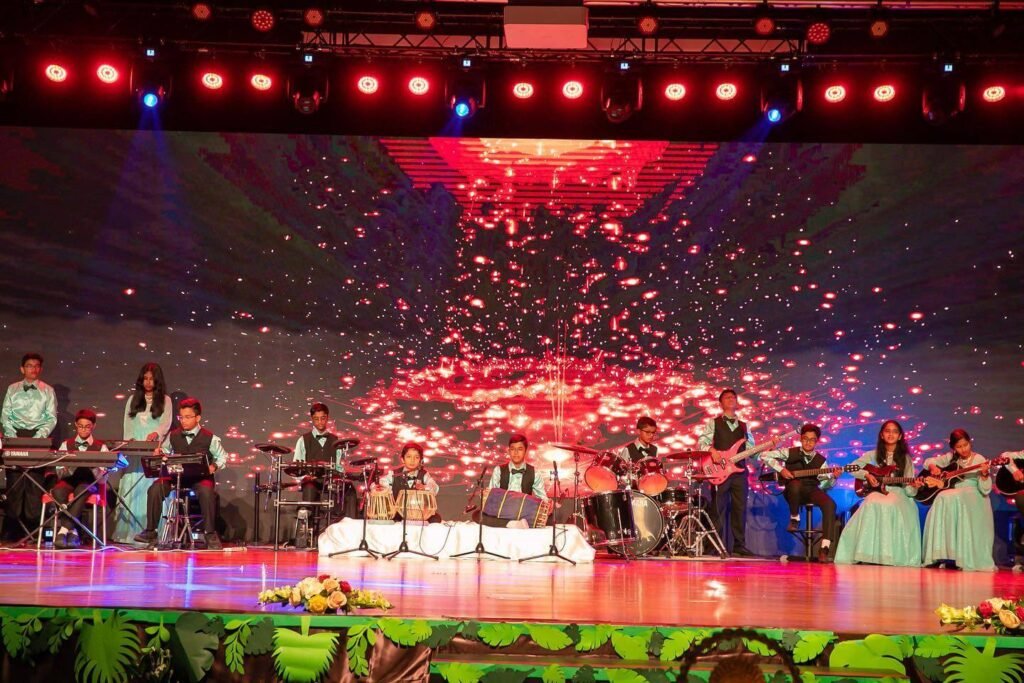 A Grand Stage: Auditorium:  BRS boasts a state-of-the-art auditorium, covering an expansive 2240 square meters and accommodating up to 1700 individuals. This venue is equipped with modern facilities, including a surround sound system, theatrical lighting, Wi-Fi connectivity, projectors, and projection screens. It provides an ideal setting for various school events, performances, and gatherings, enhancing the overall educational experience.
Health and Well-Being: Clinic:  The well-being of students is a top priority at BRS. The school features two separate clinics, one for boys and one for girls, staffed by male and female nurses. These healthcare professionals are present during school hours to administer first aid if needed. In case a student falls ill while at school, the nurses provide care until a parent or guardian can collect the child. This ensures that students' health and safety are meticulously attended to.
A Comprehensive Curriculum:  Bright Riders School follows a pedagogical system rooted in holistic development. The curriculum aligns with CBSE expectations and emphasizes the development of skills relevant on an international scale. Learning strategies encompass cognitive, psychomotor, and affective domains to provide students with a well-rounded education. Students are encouraged to set individual learning pathways and priorities, and learning objectives guide them to apply their knowledge effectively in real-world situations. The school's approach to teaching and assessment is tailored to cultivate competency, problem-solving skills, critical thinking, and effective communication.
A Dedicated Team: Staff and Student Counseling:  Behind the success of Bright Riders School is a dedicated team of educators, administrators, and support staff. The school employs a diverse and well-qualified team of teachers who play a vital role in shaping the educational experiences of students. 
Moreover, recognizing the importance of holistic development, the school offers student counseling services. Trained counselors provide support to students and parents in addressing academic, behavioral, and socio-psychological challenges. Career guidance is also offered to help students make informed decisions about their future paths.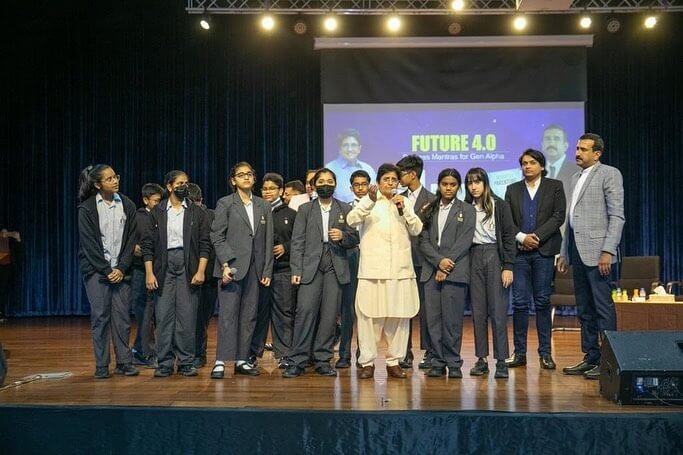 Bright Riders School, Abu Dhabi, UAE, stands as a beacon of educational excellence, where innovation, dedication, and a commitment to holistic development converge. Under the able guidance of Principal Dr. Rishikesh Padegaonkar, the school has consistently excelled in providing a world-class education that nurtures the minds and hearts of its students. With state-of-the-art facilities, a forward-thinking curriculum, and a focus on individual growth, BRS continues to illuminate the path of learning for students in Abu Dhabi and beyod.