In the serene city of Guwahati, a remarkable institution stands as a testament to modern architecture entwined with traditional values, where the spirit of continuous learning thrives. The Royal Global School, often abbreviated as RGS, has carved its name among the finest educational institutions by providing an environment where knowledge flourishes, and experiences shape young minds for a confident emergence into the world.
Dr. A.K. Pansari, the founder of the Royal Global Group, is a multifaceted personality renowned for his accomplishments as a Chartered Accountant and for his pivotal role in heading one of Assam's largest business conglomerates, with a special focus on the housing sector. Beyond his professional successes, Dr. Pansari is an author and a dedicated philanthropist, exemplifying a commitment to both business and society.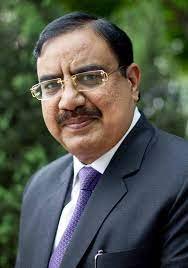 Dr. Pansari's vision for education is to bring the very best to the North East region of India, from early childhood education to postgraduate studies. His passion lies in providing world-class infrastructure and creating an environment where creativity is not only encouraged but nurtured. Driven by a commitment to empower the youth of the North East with top-tier educational facilities, his vision resonates with a dedication to excellence that extends to every aspect of the educational journey.
A Commitment to Excellence
The heart of RGS beats with a profound commitment to impart knowledge through a robust academic framework, fostering a conducive environment for holistic growth. Its mission is not only to educate but to nurture socially and environmentally responsible individuals who can contribute meaningfully to the global community.
Avant-Garde Infrastructure
RGS prides itself on its world-class infrastructure, an array of exceptional sports facilities, and an extensive range of non-scholastic activities. State-of-the-art laboratories and well-stocked libraries provide students with platforms to harness their hidden potential.
Building Relationships
Understanding the importance of a strong partnership with parents, RGS embraces an open-door policy to keep parents abreast of the latest developments within the school. An interactive pedagogy enhances the classroom experience, promoting shared responsibility between home and school.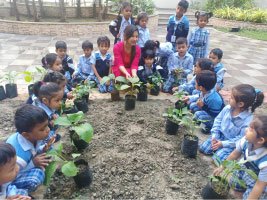 Learning by Doing
RGS champions an innovative educational approach – learning by doing. This hands-on approach transcends traditional teacher-student dynamics, making learning an immersive experience that extends beyond the classroom.
Comprehensive Academic Journey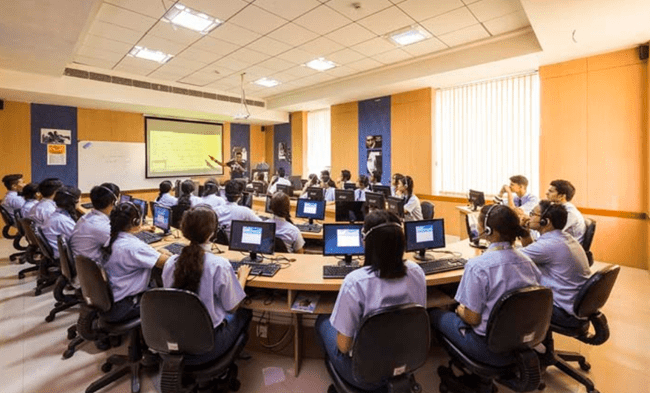 At Royal Global School in Guwahati, academic excellence is nurtured from preschool through senior secondary levels. Dedicated teachers fine-tune literacy and numeracy skills in the early years, encouraging imaginative learning through art and sports. Primary school focuses on igniting curiosity and creativity, while middle school introduces critical thinking and life skills. In senior secondary, a holistic curriculum prepares students for the future, emphasizing well-rounded development. At RGS, education is a journey that cultivates not only academic prowess but also essential life skills for success in a dynamic world.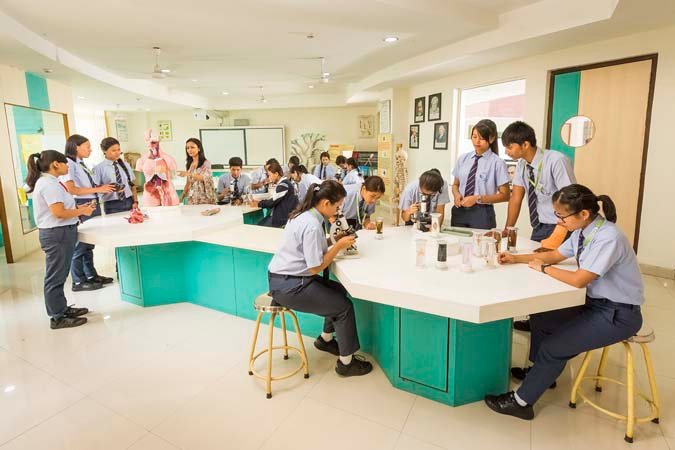 Specialized Exam Preparations
For science students, RGS offers preparation for prestigious exams like JEE and NEET. Similarly, aspiring law students can benefit from preparation for the CLAT exam, and all streams of Class XII students can explore the CUET program.
A Hub of Sports Excellence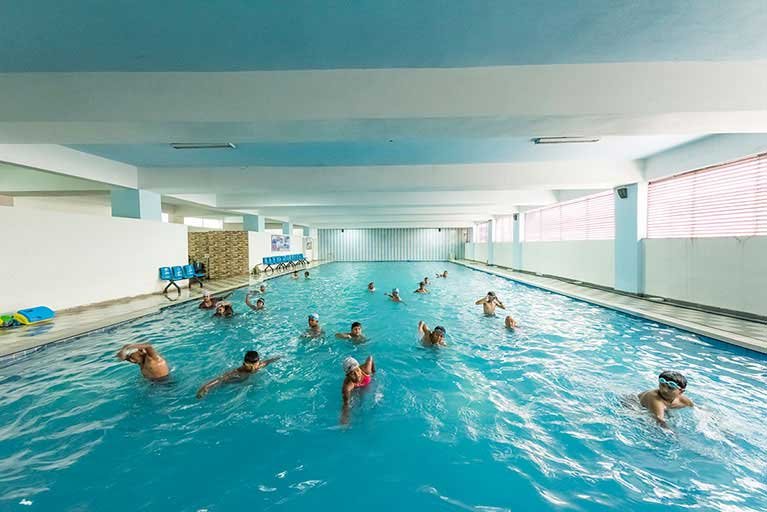 RGS boasts a wide range of sports facilities, including shooting, archery, squash, skating, equestrian, all-weather swimming, and more. The school nurtures not only academic brilliance but also sportsmanship and discipline.
Transport and Dining Services
Transport services are available for students, with a fleet of air-conditioned buses equipped with the latest communication technology. The school's dining services cater to the nutritional needs of students, with a focus on hygiene and healthy eating.
Boarding Excellence
RGS provides a home away from home for its boarders in Gulmohar and Amaltas, where pastoral care, freedom, and fun coexist within a regulated framework. The school's separate hostel blocks, modern amenities, and supportive environment offer students a sense of belonging and security.
Inspiring Visits by Notable Figures
Distinguished individuals from diverse fields, such as Ruskin Bond, Shashi Tharoor, Milind Soman, Chetan Bhagat, Arnab Goswami, Dr. A. P. J. Abdul Kalam, and Hima Das, have graced the school with their presence, sharing their extraordinary achievements and motivating and enlightening the students.
Community Initiatives
RGS extends its influence beyond the campus, with initiatives like Royal Vastraseva and Rainbow Club. These programs instil a sense of service and acceptance among students while benefiting the community. Royal Annaseva has been operational since the beginning of the pandemic, offering nutritious and delectable meals to a hundred individuals from diverse backgrounds every day.
Recognition and Achievements
The Royal Global School has garnered numerous accolades, including a top ranking among day-cum-boarding schools for holistic education. Students have achieved international recognition in various fields, exemplifying the school's commitment to excellence.
The Royal Global School in Guwahati is more than an educational institution; it's a place where young minds flourish, where innovation meets tradition, and where excellence is a way of life. With its commitment to nurturing responsible and socially aware individuals, RGS is shaping the leaders of tomorrow in a serene and holistic environment. This school truly stands as an exemplar of innovative education in the heart of Guwahati, and it continues to inspire students to reach for the stars while keeping their feet firmly grounded in tradition.