Prizdale Times is happy to announce the winners of the 2023 edition of the Prizdale Talent Hunt. This online competition provided a platform for students from grades I to IX to showcase their unique abilities and captivating acts. We are excited to share the outstanding achievements of our talented participants.
Congratulations to all the winners and honorable mentions for their exceptional talents and remarkable performances. We express our gratitude to the judges for their expertise in evaluating the entries. Special thanks to the parents, guardians, and teachers for supporting and encouraging the participants throughout the competition.
Keep pursuing your passions and exploring your talents. Stay tuned for more exciting events and opportunities from Prizdale Times!
Vice Principal, Universal Wisdom School, Pune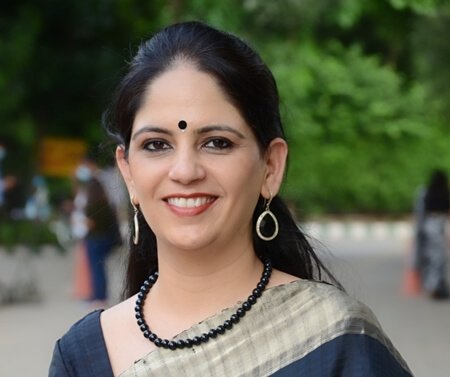 With over 16 years of experience in education in India and abroad, Ms. Sarabjeet Kaur is a highly accomplished educator and administrator. As the Vice Principal of Universal Wisdom School in Pune, she brings her expertise and passion to create an enriching learning environment for students.
Ms. Kaur's career is distinguished by remarkable achievements. She previously served as the Incharge Principal at Excelsior American School in Gurugram, where her exceptional leadership skills contributed to the school's success. Known for fostering academic excellence, innovation, and holistic development, Ms. Kaur has earned immense respect within the educational community.
As a Theory of Knowledge educator for International Baccalaureate students, Ms. Kaur guides students in exploring knowledge, critical thinking, and interdisciplinary connections. She is dedicated to promoting child safety and welfare, evident from her previous role as an education specialist at the YWCA Metropolitan of Chicago, where she empowered both students and parents with strategies to prevent child abuse and assault.
Media Professional and Trainer
With over 20 years of experience in Strategic Planning, Radio Programming, Creative Production, and People Management, Ms. Shefali Chaturvedi is a visionary communication expert. She has worked extensively in Print, electronic, and digital media and collaborated with international organizations like BBC Media Action, World Health Organization, UNICEF, and Girl Rising to strategize and implement Social Behavior Communications. Shefali is known for her innovative approach, exploring new platforms and storytelling methods that blend entertainment with Social Behavior Change. Leveraging the unique attributes of audio platforms, she delivers excellence by combining Print, Voice, Music, and Sound.
Ms. Chaturvedi possesses specialties in Risk Communications, Disaster Response Communications, strong analytical reasoning skills, and effective management of networked organizations. She excels in mentoring creative teams, undertaking extensive research, and ensuring exceptional results. With a passion for reshaping the landscape of communication and entertainment, Ms.Chaturvedi continues to leave an indelible mark, transforming the industry through her visionary strategies and unwavering commitment to excellence.